In June of 2012, Via Trading had the honor of partnering with The Shoe Crew in their efforts to collect and donate much needed new athletic shoes to underprivileged kids in the greater Los Angeles area.
Founded in 2012 by a team of approximately 20 teen volunteers, The Shoe Crew's mission is to make a difference in the lives of underprivileged youth by providing them with shoes at the end of the summer so they can begin the school year on a good note.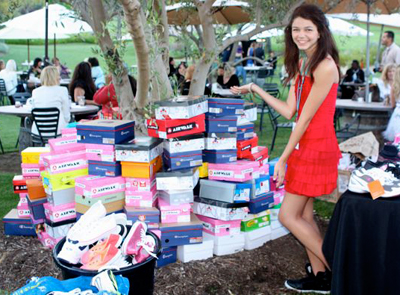 "All kids deserve to have comfortable, nice-looking shoes for school," said volunteer and young actor Gabriel Welch. "We really wanted to do something productive with our time this summer," added the 16 year old captain of The Shoe Crew.
The Shoe Crew's hardworking volunteers have partnered with two additional organizations in Los Angeles: A Place Called Home and Shoes That Fit, dedicated to providing underprivileged youth with essential necessities to improve the quality of their lives.
The Shoe Crew's current mission is to collect 2,200 pairs of new athletic shoes before the school year begins, and to distribute them to A Place Called Home and Shoes That Fit as soon as possible.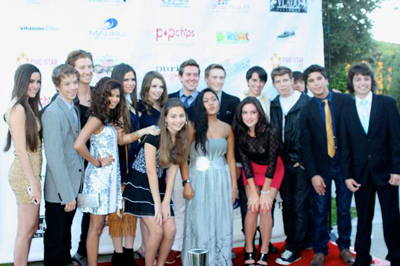 To meet their goal, The Shoe Crew has held (and is continuing to hold) several shoe-raising events in LA this year, including a gala in Malibu that Via Trading attended in June. Hundreds of teens showed up to the party with their shoe donations, adding a great volume of shoes to what had already been donated by separate organizations.
Via Trading is happy to have been able to help out with the donation of 100 pairs of athletic shoes.
As of July 23rd, The Shoe Crew has collected 1,804 pairs of shoes and is getting close to reaching their goal just in time for the Back to School season. The crew will be attending the Back to School event at A Place Called Home in August to help distribute the shoes they have collected. They have already collected enough shoes to provide ALL the kids at A Place Called Home with new shoes, and are hoping to collect a few hundred more pairs of shoes to fill the warehouse at Shoes That Fit.
To contact The Shoe Crew or to support their cause by donating shoes, time or financial resources, please visit their website.